---
A Trip Down Memory Lane...
The Crosstown Legacy
---
Jesse Edward Williams was born in Sicily Island, Louisiana in 1921, one of five sons and daughters of Willie and Mary Williams. The school system for blacks in Louisiana in those days only went to the eighth grade, so his parents sent 16-year old Jesse to Kansas City, Missouri, to attend high school, where his older brothers had also gone. After graduation, he attended college for two years until 1943, when he was drafted by the U.S. Army, serving in the cavalry. He was honorably discharged in 1946, and returned to Kansas City.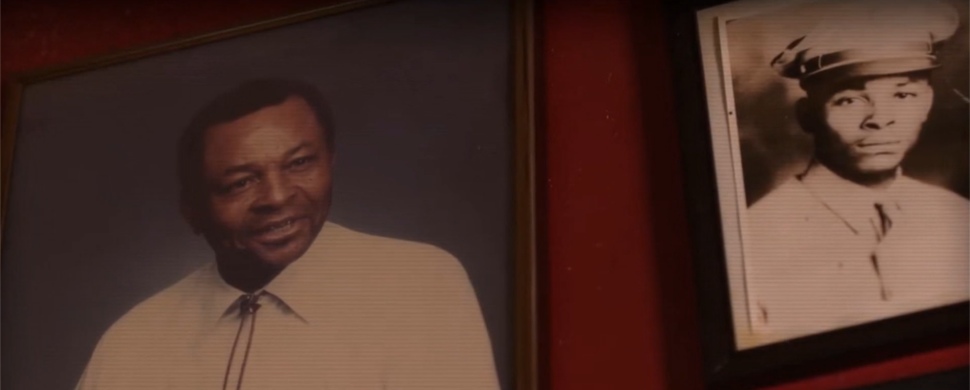 There he met Gloria Smith and they married in 1947.
---
Jesse worked as a construction laborer. He was a hardworking, proud man, who demanded respect from others. Being a black man in the 1940's, many times he did not receive that respect and would lash back, and be fired by his white bosses. Gloria convinced him to tolerate the abuse for the sake of his family, and Jesse did, long enough to buy a small dump truck and go into business for himself. He began hauling dirt, rock, etc., six to seven days a week.
By 1951, he had saved enough money to make a down payment on a tandem dump truck which could carry heavier loads that would earn him more money. Even though his payments were uncommonly high, he never missed one. With his new truck, he was making twice what most whites were in the same business; then, pressured by the union, the construction contractors stopped hiring Jesse all over Kansas City.
Jesse worked out of town for many years, driving his dump truck to Kansas, Nebraska and South Dakota, staying for a week to get work to take care of his family.
Jesse then started an excavating company in 1960. It was at that time he met a man, Ennis Axtell, who changed his life. Mr. Axtell gave Jesse a contract to dig every basement in a subdivision in Grandview, Missouri, and also every 7-Eleven store. Overwhelmed, Jesse accepted the proposal. Mr. Axtell was a vital part to the success of the Williams family.
Jesse continued excavating until it became too demanding on his home life and his health. Told to slow down, he bought a small mattress factory in 1966. He operated that until a friend told him of a restaurant in Springfield that was on the market. Something told him to come for a new opportunity.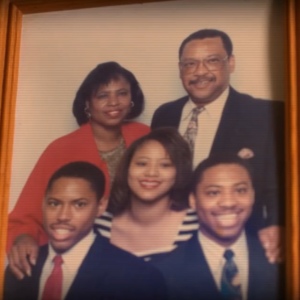 ---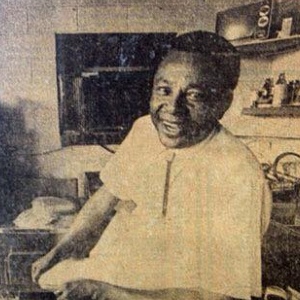 Grant and Josephine Pascal had built Pascal's Smokehouse in 1960 on the site of a car wash. Tired of running the business, and after several renters, the Pascals leased the building to Jesse for $100 a month in February 1970. Jesse immediately opened up Crosstown Barbecue. He said the first week in business, he made $26! But after a year, his product and the business caught on.
Jesse commuted from Kansas City to Springfield weekly for many years -- he couldn't find a nice place to rent or buy, because of the color of his skin. He would work at the restaurant Tuesday through Saturday, 8am to 10pm. Then he would drive back to Kansas City, arriving about 1:30 Sunday morning. Gloria would be waiting for him with a steak dinner, and bath water in the tub. The kids would wait up, too, fighting over the leftover T-bone!
---
During the week, Jesse slept in the back storage room of the restaurant, a 5'x7' space between the bottle cooler and the hot water heater. He had a rollaway bed he opened at closing time. For showers during the week, he would go up to the YMCA, or to Drury College, because Big Joe Duncan was the janitor and would let him in the boy's locker room. Sometimes, he would take cold showers behind the restaurant. Jesse and Gloria talked about moving to Springfield many times, but never did.
---
Jesse's son, Steve, moved to Springfield in 1980 to attend Drury College. He worked with Jesse at Crosstown whenever he wasn't studying. Then in 1983, Jesse was diagnosed with prostate cancer and returned to Kansas City. Steve's older brother Fred came to Springfield to run the business while Jesse was sick. He stayed a year until Steve graduated from Drury in May, 1984. Two days later, at the age of 20, Steve took full responsibility of the restaurant operations. Fred left for Dallas, Texas, and got married.
Jesse had surgery in 1984, and recovered quite well, but decided to semi-retire. He would still drive down to Springfield every Friday, work the weekends with Steve, and return home every Saturday night with "all the money." He finally fully retired in 1987. Jesse Williams died in 1997.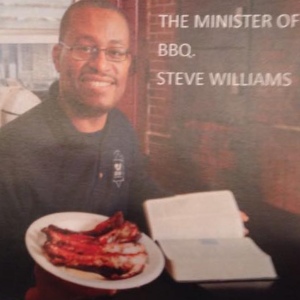 ---
Steve continued with the business, even while returning to Drury to earn a Master's degree in education. Brother Jesse, Jr. came to Springfield in 1986 to assist in operations, and continues to do so. Brother Fred returned to the business in 1994, staying until 1998, when he moved to Arizona.
Steve Williams has four children who someday might take over the family business.